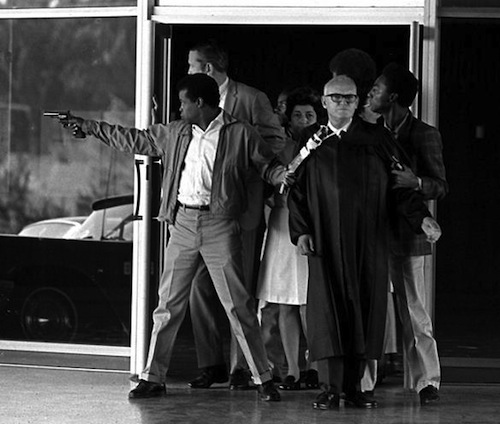 Courtrooms are places where life-and-death decisions are made on a daily basis. They're also places where violent criminals, witnesses, close family members, and officials like judges as well as police officers can be found in close proximity. Not surprisingly, there have been occasions when courtroom aggression has moved out of the verbal arena and become violent – even deadly. From notorious criminals of the past like Floyd Allen, to radicals and hostage situations, read on for 10 of the most notorious courthouse incidents in history.
10. Brian Nichols – 2005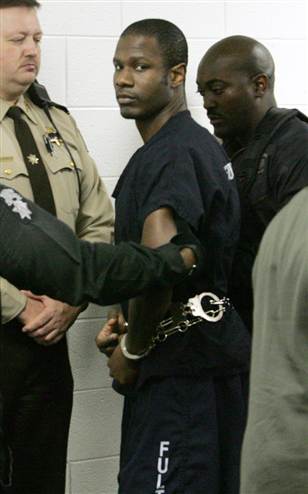 Having been arrested the previous year for rape, former college linebacker Brian Nichols was on trial in March 2005 when these dramatic events unfolded. Nichols had a substantial criminal history and had been caught with two sharpened door hinges earlier in the week. But during his trial, in Georgia's Fulton County Courthouse, the 6'1", 200-pound criminal was inexplicably entrusted to the care of a single, petite, 51-year-old female deputy. On March 11, 2005, he managed to overpower the deputy, lock her in a cell and take her keys.
After arming himself, Nichols snuck into a civil court and fatally shot judge Rowland Barnes (who was presiding over Nichols's trial) and a court reporter. Nichols then checked the witness room, apparently looking for his accuser in the rape trial. Luckily, she was late to court that day. Next, Nichols fled, killing Sgt. Hoyt Teasley and carjacking at least five vehicles as he fled.
The Georgia Governor announced a statewide manhunt for the fleeing suspect, who had compounded his rampage by killing a federal agent and stealing his car the same evening. There was a $65,000 reward offered for any information that might help lead to Nichols's re-arrest.
Nichols was recaptured 26 hours after his escape, having taken a woman hostage in her apartment. In his trial in 2008, he was found guilty of all 54 crimes that he had committed during his flight. Many people are dangerous criminals, but this guy went seriously overboard.
9. Marin County Courthouse Incident – 1970
This incident had its roots in the tense racial atmosphere of the American prison system. In January 1970, the three African-American so-called "Soledad Brothers" were arrested for murdering a white prison guard at Soledad Prison, California. Their aim was revenge for a triple shooting of African-American inmates.
On August 7 of the same year, John Jackson, the younger brother of one of the prisoners, entered the Marin County Civic Center armed with three guns. He took the judge hostage and armed the defendant James McClain plus another San Quentin inmate, Ruchell Magee, who was to appear as witness in the McClain trial. Another prisoner, William A. Christmas, also joined the kidnappers. Four other people present were taken as hostages.
The group quickly encountered responding police and demanded that the Soledad Brothers be freed by the following day. They then left the building and forced their hostages into a rented truck, which they began to drive towards Route 101.
At this point, they encountered a police roadblock. Officers immediately opened fire on the van, managing to kill three of the hostage takers and wound the fourth. However, the judge was also killed when the shotgun that was taped to his head discharged. Certainly not a lesson on conflict resolution.
8. Tyler Courthouse Shooting – 2005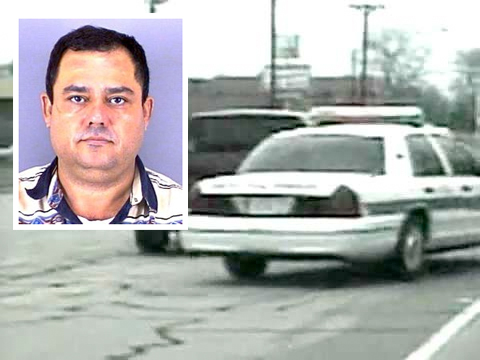 This shooting is one of the most shockingly violent attacks at a courthouse in recent history. On February 24, 2005, David Hernandez Arroyo opened fire on his ex-wife and son on the steps outside the Smith County Courthouse in Tyler, Texas. His rifle bullets killed his wife, Maribel Estrada, and wounded his son.
After hitting his targets, Arroyo, who was dressed in body armor, opened fire on police officers who attempted to intervene, wounding three of them and killing another bystander, Mark Allen Wilson, who tried to stop the attack. Arroyo then fled the area in his pickup truck.
Police pursued Arroyo for several miles, exchanging fire with the gunman. Eventually, a daring ramming attempt knocked the vehicle off the road, and experienced sniper Sgt. Rusty Jacks managed to shoot Arroyo in the head. He died instantly.
7. Floyd Allen Case – 1912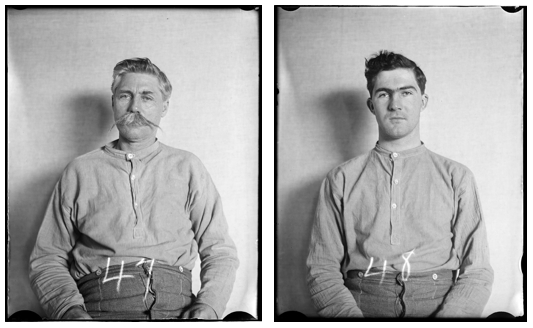 Floyd Allen and his youngest son Claude, who were both executed
Virginian landowner Floyd Allen was a violent man with a reputation for being trigger-happy. He once shot his own brother, a local constable, in an argument over the management of their father's estate. What's more, he allegedly had 13 bullet scars, five of which had been inflicted after arguments with his own family.
All of this might help explain the bloody events that took place in Carroll County Courthouse in March 1912. The presiding judge was there to pass down a sentence on Allen for assault and battery and for standing in the way of a police officer attempting to carry out his duties. Many members of the Allen clan were in the audience, most of them armed.
What happened next is subject to confusion. Allen reportedly told the Judge, "If you sentence me on that verdict, I will kill you." And when the judge responded, carrying out the jury's verdict and sentencing Allen to one year's imprisonment, the shooting started. Members of the Allen family sprayed pistol and shotgun fire into the court, and in the resulting crossfire five people were killed – including the Judge, the prosecutor and a nineteen-year-old girl – and seven more wounded.
Floyd himself was wounded, and he and his family made their escape. He was later arrested by deputies at a nearby hotel and, eventually, executed in the electric chair for his part in the shootout, having been found guilty of the murder of the prosecutor, Commonwealth's Attorney William Foster.
An interesting note is that none of the Allen clan was searched for weapons before being allowed to enter the courthouse. A major case for tightening up court security.
6. Bartholomew Granger Incident – 2012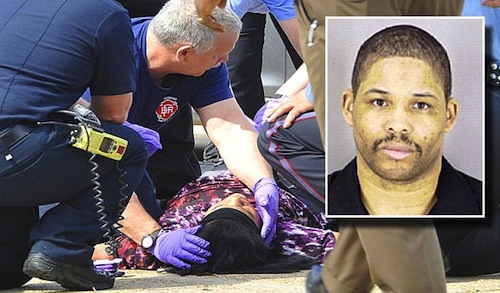 Bartholomew Granger had a long criminal history and was in the process of being tried for the sexual abuse of his daughter. Then, in a shameless act, he allegedly attacked his family at Jefferson County Courthouse, in Beaumont, Texas, for daring to testify against him.
On March 14, 2012, Granger allegedly shot four people on the steps of the Texas courthouse, including his 20-year-old daughter and her mother. An elderly bystander was killed in the attack. Granger also ran over his daughter in a pickup truck while attempting to flee the scene.
In a hopeful coda to the story, Granger's downfall came when he attempted to take hostages at a local business. His victims managed to stand up to him and take away his gun, and he later surrendered to the police in order to get medical attention.
5. Kingston Courthouse Shooting – 2005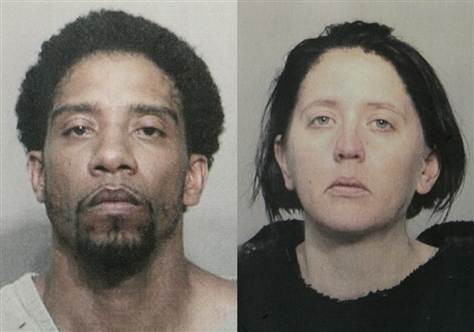 On August 9, 2005, "career criminal" George Hyatte appeared at the Roane County Courthouse in Kingston, Tennessee on robbery charges. At the time, he was facing 41 years in prison for various offenses.
George Hyatte was being escorted to a prison van by two transport officers when his wife, Jennifer Hyatte, appeared holding a gun. According to witnesses, George shouted, "Shoot him!" before Jennifer opened fire, killing one transport officer and wounding the other. Jennifer was also wounded during the gun battle.
These modern-day counterparts to Bonny and Clyde managed to escape the scene, but they were captured a day later in a hotel in Ohio. Both were sentenced to life imprisonment without parole. As part of a plea deal to avoid the death penalty, Jennifer agreed to testify against her husband. But in the end, her testimony wasn't needed, as George Hyatte did not contest the charges.
4. Yongzhou Courthouse Shooting – 2010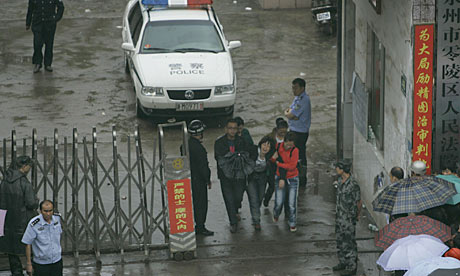 This notorious courthouse incident comes from behind a curtain of media censorship. On June 1, 2010, a gunman broke into the Lingling District People's Court in central China and opened fire with a submachine gun, shooting three judges dead and wounding three other court staff before killing himself with his own gun.
Zuh Jun, a 46-year-old head of security at the local post office, seems to have been out for revenge on the legal system after a decision went against him in his divorce proceedings three years earlier. He opened fire on the judges after breaking into their office on the fourth floor.
The Chinese government appeared unsettled by the shootings, which came in the wake of a spate of random hammer and knife attacks at schools that left 15 people dead. They ordered major news outlets to remove any mention of the incident.
3. Fauquier County Circuit Court Incident – 2009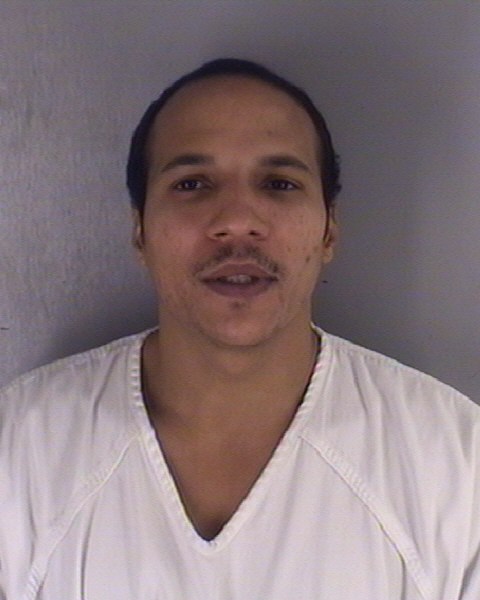 George Golder Phillips II is an American criminal who has had an extremely varied career. The crimes to which he has pleaded guilty include killing a fellow state mental hospital patient and kidnapping a woman and driving her car from Virginia to Maryland. Between 2008 and 2009, he stole more than $87,000 from various businesses and financial institutions.
At the time of his hearing at the Fauquier County Court, Virginia on December 2009, Phillips was already suspected of armed robbery. However, it nevertheless came as a surprise to his guards when he produced a homemade weapon and stabbed the first deputy to enter his cell in the face.
A second deputy attempted to assist his fraught colleague, but Phillips managed to seize hold of the first deputy's weapon and fire the pistol into the second deputy's leg. Despite their injuries, however, the two guards managed to subdue the prisoner before his rampage could go any further.
2. Las Vegas Courthouse Shooting – 2010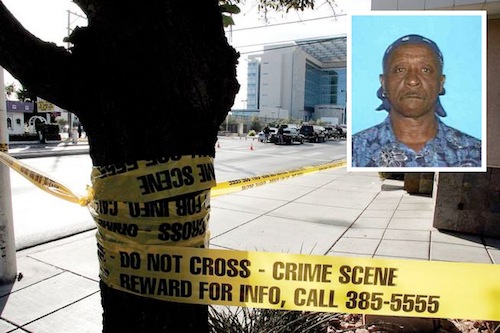 This courthouse murder may have had its origins in a $317 social security payment reduction. In 2008, 66-year-old African American Johnny Lee Wicks filed a complaint against the Social Security Administration (SSA) about his benefits being reduced.
Although the SSA claimed that the alteration was because Wicks had relocated from California to a Las Vegas retirement home, Wicks insisted the reduction was due to racism. The case was thrown out and an appeal was rejected when Wicks failed to show up in court.
On the morning of January 4, 2010, Wicks appeared at the Federal District Courthouse in Las Vegas with a shotgun under his coat and began firing randomly. His shots blasted an elderly security guard in the chest, killing him, and put another guard in hospital with buckshot wounds to the head, arms and upper body.
Seven armed federal marshals shot back at Wicks, forcing him to flee. As he ran, a bullet hit him in the head, killing him. If he was only angry about the $317, what a price to pay.
1. Louisa Court Shooting – 1975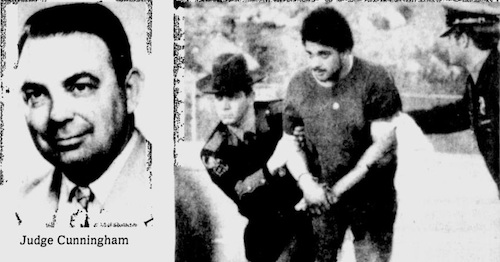 This murder is another disturbing case of a judge being killed when a court was in session. On February 13, 1975, General District Court Judge S.A. Cunningham was shot to death in Louisa County Court while presiding over a trial.
The gunman, Curtis Daniel Poindexter, also shot county Sheriff Henry A. Kennon in the arm before escaping in a pickup truck. Coincidentally, the sheriff knew Poindexter well: they lived in the same area, and the gunman's father had even lent the Kennon's a horse, which they had cared for.
The young man's defense attorney, Douglas Wilder – who was later to become the first African-American governor of Virginia – claimed that Poindexter was "psychotic" during his shooting spree and couldn't remember anything that had happened. Kennon, for his own part, described the gunman as "respectful" and "clean cut" while testifying at his trial.
It has been suggested that Poindexter was a member of the Black Muslims. The word "Allah" was found scraped into the shotgun that he used in the shooting.